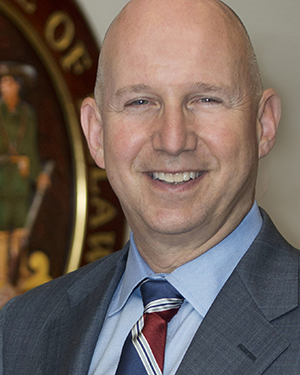 Jack A. Markell
Jack Markell served as Governor of Delaware from 2009-2017, after being elected in 2008 (67% of the vote) and re-elected in 2012 (69%).
In 2012-13, as Chairman of the National Governor's Association, he led all fifty Governors with the initiative of "Employing People with Disabilities for a Better Bottom Line", which brought incredible focus and interest with all Governors across all fifty states on this very important issue.
Jack Markell is a proven chief executive. In January 2017, he completed 8 years of service leading a $4 billion enterprise with 30,000 employees. He successfully turned around the economy of a state, positioned its citizens for future prosperity and been selected as a leader by his peers. He also has significant private sector expertise in corporate finance, mergers and acquisitions, and strategic planning and currently serves on three corporate boards. In addition, he has a wide range of experience dealing with global, national and local media ranging from broadcast television to print to social media.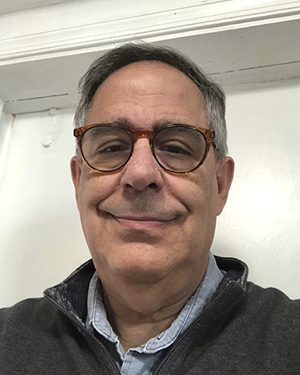 Scott Badesch
Scott Badesch is the President and CEO of Badesch and Associates LLC, a USA based entity providing consultation and assistance to corporations and non government agencies throughout their world that are advancing the well being of individuals impacted by a disability.
Scott's expertise comes from over 42 years of work experience as President/CEO of the Autism Society of America (United States oldest and largest autism grassroots organization serving over 625,000 people each year), President/CEO of the Autism Society of North Carolina, President/CEO of the United Way of Palm Beach County, Florida, President/CEO of the United Way of South Carolina and President/CEO of Northwest Service Coordination (Illinois). Scott has received numerous national and international recognition for his work in partnership formation, strategic advancement of agencies, fund raising, and transformation of organizations, including helping turn around organizations from the brinks of irrelevance to becoming highly effective and valued organizations. Scott has given keynote addresses on transformation and strategic growth at numerous international and USA conferences.
Upon his retirement as President of the Autism Society of America, Scott noted that he wasn't retiring from his commitment and passion to advancing the quality of life for individuals impacted by a disability. Through his work at Badesch and Associates LLC, Scott will be supporting efforts in creating more meaningful employment opportunities for individuals impacted by autism, supporting efforts to expand college assistance programs for students with a disability as well as work on advancing efforts to increase the use of technology to provide support, training and educational efforts for parents and individuals impacted by a disability.
Scott has a Bachelor of Arts degree from the University of Illinois and a Masters of Arts Degree from the University of Chicago. Scott resides in Silver Spring, Maryland with his wife, Phyllis of 36 years. Scott and Phyllis have four adult children, a son-in-law and grandson. Scott's oldest son, Evan, is autistic, a college graduate and lives and works independently.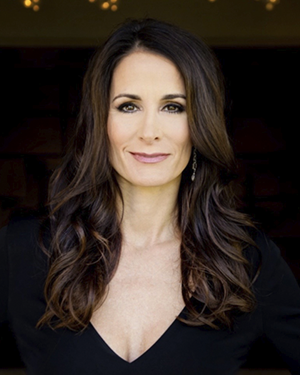 Jennifer R. Frist
Jennifer and her husband, Billy, have investments in various start up companies as well as established businesses in the healthcare, IT, hospitality, and real estate.She holds board positions at Curemark, Utilize Health and DREAM Nashville Hotel.
In addition, Jennifer is involved in various Nashville non-profits. She is a past Chairman of the Board of Directors of the Nashville Zoo and has served on the Zoo board for the past 17 years. She just finished chairing Phase 1 of the Nashville Zoo's Grow Wild campaign that raised $80 million dollars.
She currently sits on the Board of Directors of Nashville Public Television. She is also a Trustee of Ensworth School as well as the Frist Foundation, one of the largest Tennessee family foundations that focuses on philanthropic giving in middle Tennessee.
Past boards include the Tri-Star Centennial Hospital, Nashville Public Education Foundation, and the Nashville Humane.
Jennifer and Billy are supporters of and serve in advisory capacities for several entrepreneurial endeavors in the autism community of Nashville, TN such as The Precisionists, an employment model for those on the autism spectrum, and the new Frist Center for Autism and Innovation at Vanderbilt University.
Jennifer has been married to Billy Frist for 21 years, and they have 3 children. Jennifer attended Vanderbilt University, where she earned a Bachelor of Science degree in Computer Science Engineering.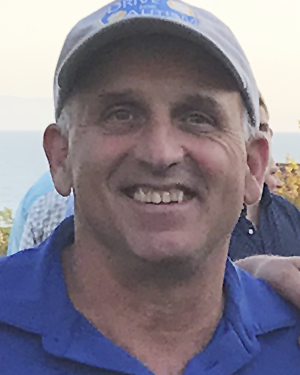 Artie Kempner
Artie Kempner is in his 25th year with Fox Sports. The 12-Time Sports Emmy Winner directs NFL and NASCAR for the network.
Kempner worked for CBS Sports from 1982-94, before coming to Fox Sports, to be part of the start-up of the network after acquiring the rights to the NFL in 1993. He directed Super Bowl XXXIX (Eagles vs Patriots) and Super Bowl XLII (Giants vs Patriots), as well as 16 Daytona 500 races.
He has also directed NHL games, US Open Golf coverage and two prime time programs for Fox Broadcasting Group. Kempner's previous work before coming to Fox included directing the three Olympic Games (1992, 94, 98), the Masters, PGA Championship, US Open Tennis, NBA, NCAA Tournament, and numerous NCAA Championship events.
Kempner is also the founding president of Autism Delaware and the chairman of the Drive for Autism charity golf event. The event has raised over $7 million for programs, services and research for the autism committee. His work for autism community has been recognized by Autism Speaks, where he received the first "President's Award," and by NASCAR, when he was a finalist for the Home Depot Humanitarian Award. He was also the driving force for the Fox Sports Supports Program initiated by the company in 2007.
Kempner has three sons; Matt, an associate producer for Turner Sports; Jack, a broadcast associate with CBS Sports, and Ethan, who works with the Autism Delaware POW&R program.
Ethan was diagnosed with autism in 1997 and has been the motivation and inspiration behind Artie's work with the autism community.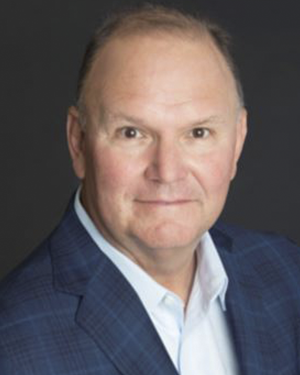 Michael Kullman
Michael has worked in senior management roles with world class companies like DuPont & GE.
After graduating from the University of Missouri with a degree in Civil Engineering, he then attended the Kellogg School of Management at Northwestern University where he received a Masters in Business Administration (MBA) with a concentration in marketing and strategy.
At the DuPont company, he held a number of senior marketing positions. He was Director of Corporate Marketing, which included global DuPont brand Management, advertising and promotion, digital marketing, market research and marketing talent programs. Prior to that, he was the Global Brand Manager role for DuPont Teflon, where he oversaw the Teflon brand across all business units in DuPont, including driving strategy, promotion, protection and licensing.
Michael also served as a Board Member and Board Chairman of the American Marketing Association (AMA), which is the largest marketing advocacy organization in the world, comprised of over 30,000 members.
At General Electric Michael had marketing responsibility for the GE Marketing Resonance Imaging (MRI) line of products for GE Medical Systems.
Michael is also very active in the community, including advisory roles with the Delaware Theatre Company, the Boys and Girls Club of Delaware, and the Food Bank of Delaware.
Michael and his wife Ellen reside in Wilmington, Delaware.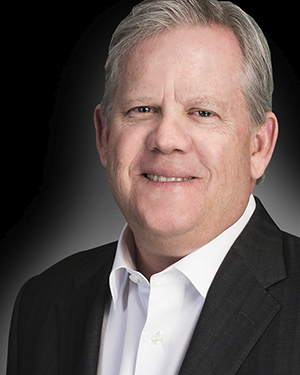 Brooks H. Pierce
Mr. Brooks H. Pierce, who has been in the gaming industry for over 25 years, is currently the President and COO of Inspired Entertainment.
Mr. Pierce was formerly the CEO of BHP Consulting Group, LLC. Prior to leading his consulting business, Mr. Pierce was the Managing Director of the America's at Aristocrat Technologies from 2015-2017.
Prior to Aristocrat, Mr. Pierce was Chief Revenue Officer for the gaming division of Scientific Games from 2012 to 2015. From 2010 to 2012, Mr. Pierce was the President and Chief Business Development Officer for Sportech PLC, a UK based gaming equipment and systems supplier.
From 1991 to 2010, Mr. Pierce held various roles within Scientific Games Corporation including Senior Vice President of Marketing and President of Scientific Games Racing.
Mr. Pierce is currently a Member of the Advisory Board of Leading Edge Ventures, a Wilmington, Delaware based venture capital fund, as well as an Advisory Board Member of the Horn Entrepreneurial School at the University of Delaware.
Mr. Pierce received his BA from the University of Delaware and is a graduate of the Columbia Business School Senior Executive Program.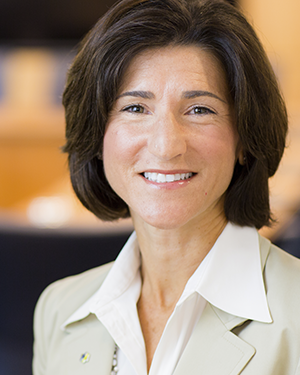 Amanda Westphal Radcliffe
Amanda has served on the Board of Directors for Vertex Inc. since 1993.
The company was founded by her father Ray Westphal in 1978, and now is co-owned by she and her siblings Jeff Westphal and Stefanie Westphal Thompson. Her "lifetime" Vertex tenure has included many operational roles, from technical software instructor and production, to middle market product teams.
Prior to joining Vertex, Amanda owned and successfully transitioned a multi-million-dollar personal care business to a national company. She also enjoyed an accomplished career at a global corporate travel management company, where she was a middle market Managing Director.
Amanda serves on the Nominating and Governance Committee of the Vertex Board and is passionate about excellence in private company corporate governance. Underscoring the company's strong commitment to the community, she championed a project to implement a diversity program that includes partnering with an organization that specializes in placing talented individuals on the autism spectrum into the company's workforce. She is also the shareholder steward of the company's corporate philanthropy program.
She holds a B.A. from Moravian College, attended business school at Drexel University and Executive Education at the Wharton School.
Amanda serves on the Children's Hospital of Philadelphia Board of Trustees, Foundation Board of Overseers, the St. Joe's University Kinney Center for Autism, Education and Support Advisory Board. She is Chair of the Drexel University, A.J. Drexel Autism Institute Board, and Chair Emeritus of Breastcancer.org. Amanda is also a member of the Philadelphia Chapter of Women Corporate Directors.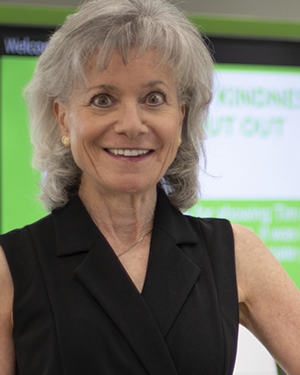 Denise D. Resnik
An international leader in autism and native Phoenician, Denise is the Founder and President/CEO of First Place® AZ (established in 2012).
She is also the Co-Founder of the Southwest Autism Research & Resource Center (SARRC) (established in 1997), and Founder and CEO of DRA Collective, and marketing/communications firm (established in 1986) that serves clients in a variety of fields including real estate, economic development, health care, education and hospitality.
Denise has raised community awareness and more than $70 million for autism, primarily from in-state sources. The supportive community, facilitated by SARRC and First Place AZ along with dozens of partnering organizations, resulted in PBS NewsHour producing two nationally broadcasted features citing Phoenix as "the most autism friendly city in the world."
Backed by more than 20 years of research, support from the Urban Land Institute and 100 collaborators, First Place AZ is positioned for transformational impact on how society approaches housing and community development for individuals with autism and other special abilities. It represents new residential prototypes–allowing greater choice–based on individual needs and interests. Its first property, First Place-Phoenix opened mid-2018 thanks to a robust public, private, philanthropic and nonprofit partnership. Its bold vision: to empower a marketplace and ensure that housing for adults with autism and other special abilities is as bountiful as it is for everyone else.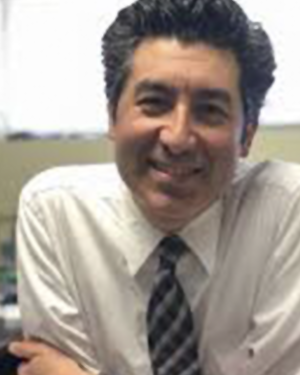 Keivan Guadalupe Stassun, Ph.D.
Keivan Stassun is a Stevenson Endowed Professor of Physics & Astronomy, Director, Vanderbilt Initiative in Data-intensive Astrophysics (VIDA), Director, Frist Center for Autism & Innovation at Vanderbilt University
After earning A.B. degrees in physics and in astronomy from UC Berkeley, and the PhD in astrophysics from the University of Wisconsin, Stassun was a NASA Hubble postdoctoral fellow before joining the Vanderbilt faculty in 2003. A recipient of a CAREER award from NSF and a Cottrell Scholar Award from the Research Corporation for Science Advancement, Stassun's research star formation and exoplanets has appeared in more than 300 peer-reviewed journal articles. He is a co-investigator for the NASA Transiting Exoplanet Survey Satellite (TESS) mission and chairs the executive committee of the Sloan Digital Sky Survey. From 2004 to 2015, he served as founding director of the Fisk-Vanderbilt Masters-to-PhD Bridge Program, through which Vanderbilt has become one of the nation's top producers of PhDs to underrepresented minorities in the physical sciences. He has served on the federal Astronomy & Astrophysics Advisory Committee, the NSF Committee for Equal Opportunity in Science and Engineering, is a recipient of the American Physical Society's Nicholson Medal for Human Outreach, and is an elected Fellow of both the APS and the AAAS. In 2010, Stassun was invited to give expert testimony on "broadening participation in STEM" to the US House of Representatives Committee on Science and Technology. For the past ten years, Stassun has served as founding director of the Vanderbilt Initiative in Data-intensive Astrophysics. In 2017, Stassun launched the Center for Autism & Innovation, focused on advancing science and engineering through the engagement and advancement of individuals with autism. The Center has become permanently endowed by a $10 million gift from Frist Family Foundation. Most recently, Stassun was awarded an HHMI Professor Prize, was named Mentor of the Year by the AAAS, was honored by the White House with a Presidential Award for Excellence in Science and Engineering, and has been appointed to the NAS Decadal Committee for Astronomy & Astrophysics.